Why you should choose Markwedding a Perfect wedding planner from Mumbai India?
Why you should choose Markwedding a Perfect wedding planner from Mumbai India?
While dreaming of one's wedding day, we all have this set of things in mind. Be it a theme-based wedding, a destination wedding, a multicultural wedding, or even a low-key wedding, what we all dream of is perfection! We want every llow-key weddingittle thing to go our way, minding the minutest of details! And why not, it's the beautiful union of two souls! Not to mention a once in a lifetime celebrated event! Weddings in India are not just a day-long events. Big fat Indian wedding can last for an entire span of one week! With the word 'Weddings', comes to mind the word 'stress'. As fun-filled and enthralling is planning one's wedding, it brings about an equal amount of stress. From the Mehendi to Sangeet to the actual wedding day, everything needs to be meticulously planned! From the minor details to the huge arrangements, everything involves a lot of stressful planning! And everything needs to be perfect!
MARKWEDDING is a professional wedding planning company that helps you choose your venue, organizes your sangeet, puts you in touch with the caterer, and even helps you up the ante when it comes to your wedding theme. A wedding ceremony is one of the most special days in everyone's life, whether it is for the groom or the bride. An effective design is what you need, and MARKWEDDING wedding planner Mumbai India is a perfect example wedding are beautiful and can be made enjoyable if all the stress and tension which goes into planning all things in detail can be reduced well by hiring wedding planner one can definitely enjoy the wedding better as most of the arrangements then become the responsibility of the wedding planner. With so many components to a wedding, they know you need a team of experienced wedding planners to take your vision and make it a reality. They are a team of trained wedding planners based in Mumbai to help you with your wedding planning process. From helping you find your perfect venue, to managing all your vendors, creating your overall wedding style to designing your floral designs and décor, selecting cuisine to stationery design… they take care of it all! They do everything for you, designing and building your wedding based on your style and their team's inventive imagination. Together they will collaborate with you to create a stylish unique wedding affair that is true to your personality! From your location to all your vendors and service providers, they'll take care of everything. To help you consider this better, we're listing the major reasons why hiring a wedding planner is a good decision To take care of the last-minute chaos-What if the photographer doesn't turn up or the caterer bails on you at the last minute? As a bride, you wouldn't be able to run around looking for an alternative or solution. But, if you have a wedding planner, they would be able to handle this situation well as they have plenty of contacts and resources.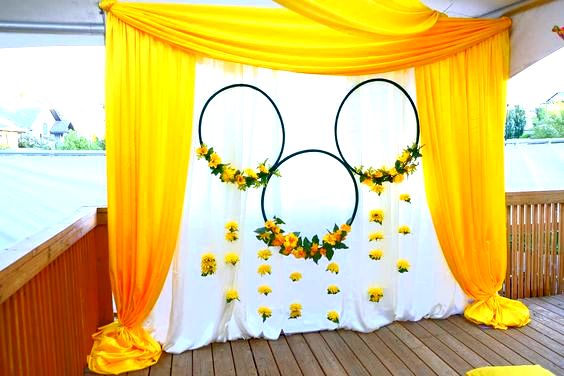 They help in keeping everything on track-Unlike vendors who deal with more than one wedding at a time or a wedding, a wedding planner is focused on just your wedding. They focus on your wants and needs and make sure that everything goes as per your plan.
For a cost-effective wedding-Dealing with the vendors directly can actually cost you higher. Since wedding planners have their set of vendors, they get cheaper deals. They know most of the local service providers and can thus help you get your preferred service at the lowest cost.
For a stress-free wedding-As the bride-to-be or the groom-to-be, you cannot be focussing on every minute detail, but your wedding planner can! They can take care of the decor, theme, guests, transport – everything!
Get Rid Of Indecisiveness: Oftentimes, one of the couple's biggest struggles is finding their final wedding look from among all of the pictures to choose from is not easy. Each couple has a perfect picture planned about their wedding day in their minds. Bringing a vision to life is a tricky business, and a professional wedding planner can help you integrate many of the elements that encourage you into a cohesive and meaningful wedding. From planning a perfect theme to putting together a perfect destination wedding, a wedding planner will help you achieve it all.
Manage Worst Case Scenarios: A wedding day is a day of hassles! No matter how meticulously planned, there will always be some or the other unavoidable glitches, and not everything will go as planned. But not everything going according to the plan, doesn't mean things are not going your way. One can always perform damage control and save the day! And this will be done by none other than your wedding planner who will leave you free of all the stress!
So, considering all the above points, we think that hiring a wedding planner is the best decision you can take to enjoy your wedding day to the fullest.
For any Queries or Orders Mail Us at
markweddingbz@gmail.com