Big Fat wedding in Jaipur Rajasthan India
Big Fat Wedding in Jaipur Rajasthan India
Jaipur called "The Pink City" is the capital of the desert state of Rajasthan. It is abundant in rich heritage and Indian culture, this city has a lot to offer.

Destination weddings

as a major upcoming trend of today, have made Jaipur emerge as a promising city with gorgeous venues to cater to every need!
A

top destination wedding

venue choice, Jaipur has palatial properties for grand weddings as well as more private properties for intimate weddings. While the city stays beautiful throughout the year, the best time to plan a wedding here is during winters. That is from November to February when the weather is absolutely pleasant to step outside.
While most people think of sand and beaches when considering destination weddings, a large number of young and modern couples, crave the history, heritage, royalty and traditional vibe that come up with authentic Rajasthani weddings. A destination wedding in Jaipur is easy to plan and host if you start planning a little early.
Destination Wedding in Jaipur are where the by gone era blends comfortably with modern day luxury and comfort helping you create unforgettable memories and experiences for your wedding guests at these architectural wonder locations.
MARKWEDDING

are the wedding planners from India who is well-known for the grand

royal weddings

. Inclusive of stay, lunch, dinner, hospitality, mehndi, sangeet, wedding setup, makeup artist, photographer and light decor.
For booking inquiries and more details,

click here

.

Decor

Accentuate every event with some impeccable decor

Wedding Planning Services

Simplify every step of your wedding process with our comprehensive wedding planning tools.

Venue

Celebrate your special day at eminent venues present across the country.

Hospitality & Logistics

We manage all your booking, guest transportation & everything in between.

Branding

Customized Wedding stationery from invites to signages & room hampers as well.

Artists

Add essence to your wedding with outstanding performances by talented artists.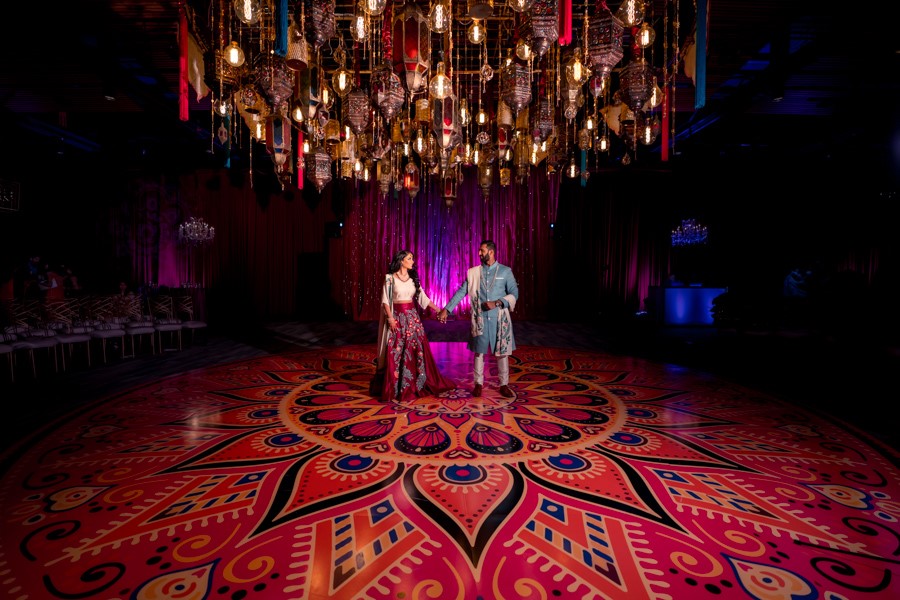 A Royal Experience
From scenic backdrops for jaw-dropping couple pictures to the best of vendors and caterers making sure every wedding detail is perfectly crafted for you,. Jaipur is a beautiful destination for a wedding.
The Heritage City
Jaipur is amidst a rich cultural environment and heritage of India. Rajasthani folk music and dances, traditional cuisines. The colourful clothes and fabrics, palaces and heritage sites mark Jaipur as a distinct destination for something as spectacular as a wedding.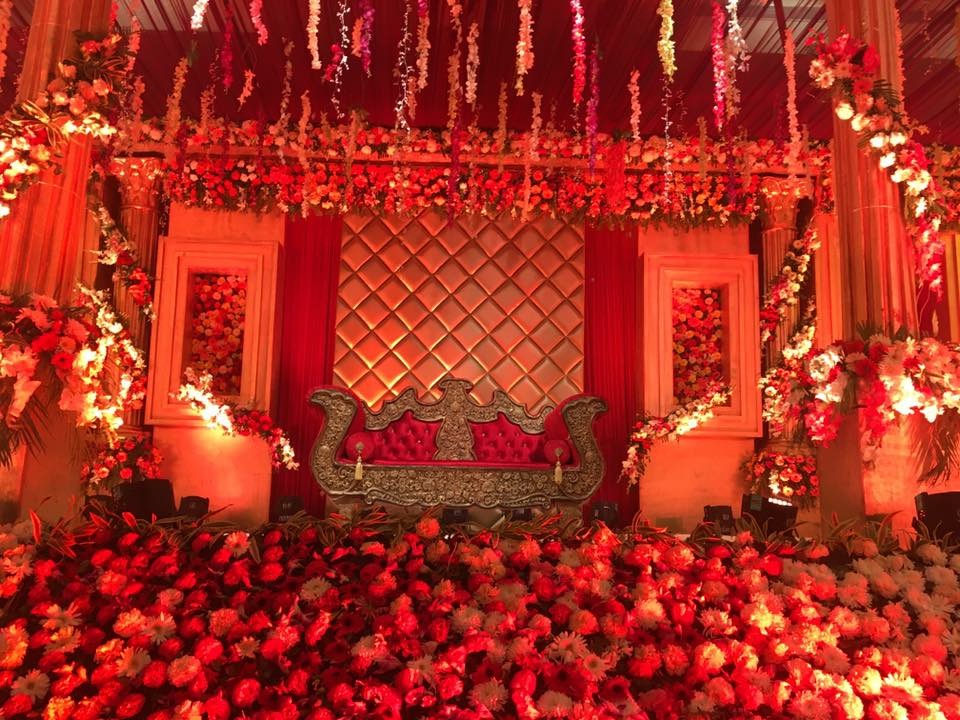 Wedding at Alila Palace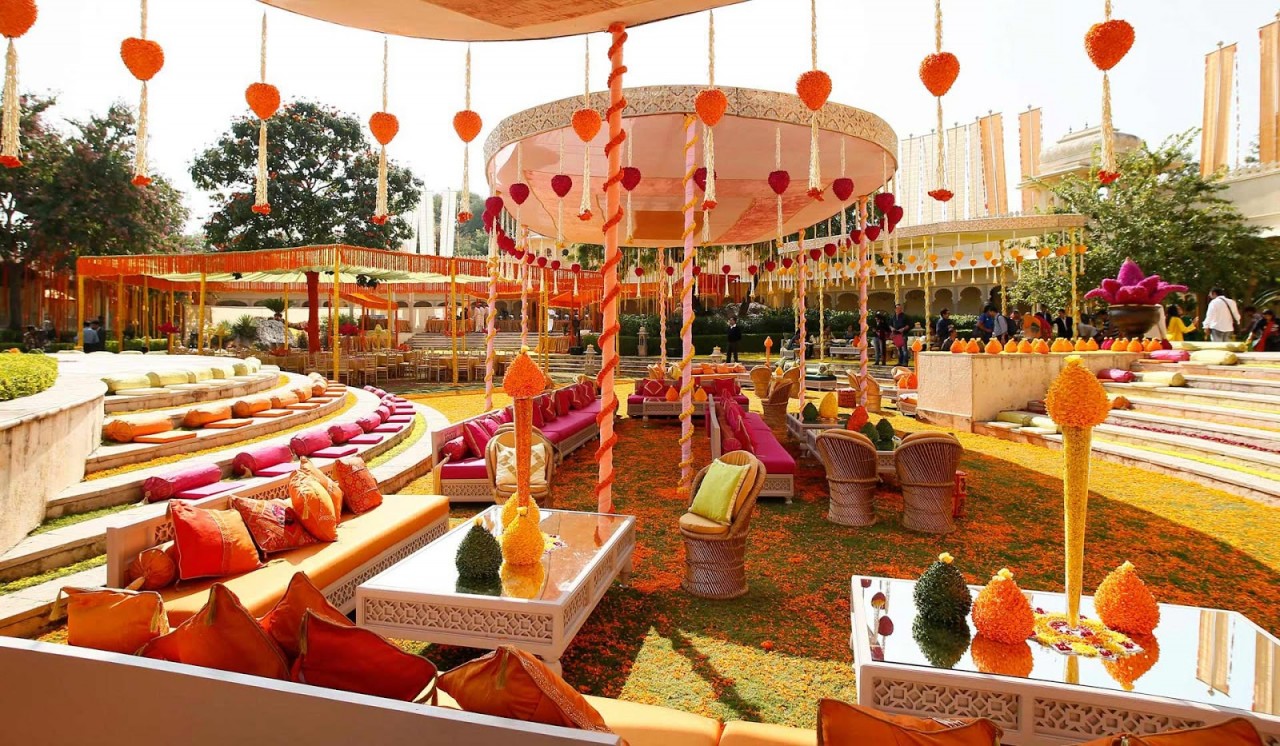 When in Rajasthan, the regal appeal of the place can never be ignored and you'll find some beautiful locations to discover, amongst which, Alila Fort in Bishangarh is one of the most magnificent ones. Alila Fort Bishangarh provides you with the scenic view of the hills of the desert that are breathtakingly beautiful, which also makes for a splendid spot to get married at and, Alila Fort Bishangarh provides you with the venue space for it as well.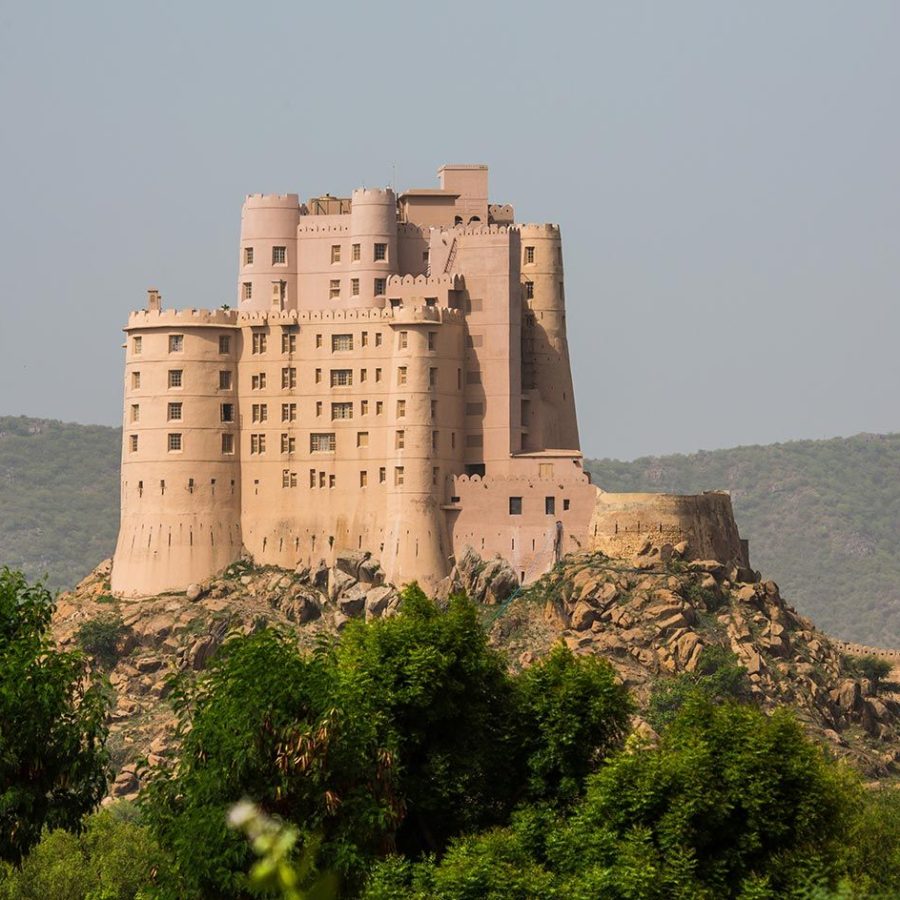 Aravali Bagh- Capacity 600 pax

Haveli Porch & Lounge- Capacity 80pax

Nazaara (Outdoor) – Capacity 70 pax

Haveli Terrace – Capacity 50 pax

Pool Side: Capacity 50 pax

Aravali Bagh 2 – Capacity 70 pax

Darbar- Capacity 120 pax

Haveli Courtyard- Capacity 15 pax
Services offered
Alila Fort Bishangarh offers you with the following services to make your wedding a memorable experience for you and your guests:
Lawn & banquet space

Valet parking

Guest accommodation

In-house catering only

Different types of cuisines

Empanelled decor vendors only
Tips to consider for planning a perfect Big fat wedding in Jaipur Rajasthan India
Pick a date – If you wish to plan a destination wedding, always go for dates around holidays or weekends. So you can be assured of the availability of your guests and family members. Because as it is a celebration where you would want to be with them.

Decide your venue – Always choose a venue which you like as it is the celebration of your big day and the one that can cater to all of your planning needs. So, this would be the backdrop for a lifelong of memories that you would look back on, so it is better to choose wisely.

Keep the budget in check – Though a destination wedding calls for spending big, you need not go overboard with spending a lot. Instead, choose to invest in local vendors who can help you plan and organise your wedding festivities in a better manner.

Notify your guests – Send your wedding invitations in time so that more people can be a part of your wedding celebrations.

Hire a pro – It is important to choose your wedding vendors wisely who can provide you with professional assistance.

Tailor your wedding outfit to the destination – You would not want to sweat in the scorching heat and ruin your mood on your wedding day. As the temperature in Jaipur is usually high, opt for breathable clothes.

Contingency plans – Always think ahead of times and plan a solution in case something can go wrong.

Keep an extra day – With days of celebrations, you and all of your guests would need time to relax and plan for their departure, or better to explore the city.