MARK WEDDING WILL MAKE YOUR DREAM WEDDING COME TRUE
MARK WEDDING WILL MAKE YOUR DREAM WEDDING COME TRUE.
Don't we all need a friend who is there to understand exactly how and what we want? That is exactly how MARKWEDDING Planners work with their clients to make your dream wedding come true. True to its name, everything is organized up to the "MARK" and on a grand scale here MARKWEDDING planners can help you organize a breathtakingly beautiful wedding and make your dream wedding come true. They focus on the creativity and minute details with enthusiasm. Being known for many years Mark Wedding Planners is the top wedding planner in India and that their work is appreciated abroad as well.
Plan your wedding with MARKWEDDING Planners and make that dream wedding come true! The efficient team of MARKWEDDING sits down with you to understand your story and any theme idea that you may have in mind. They provide end to end solutions for every need of wedding functions – photography, Mehendi, decor, bridal wear and more, making them one of the most sought after wedding planners in Mumbai.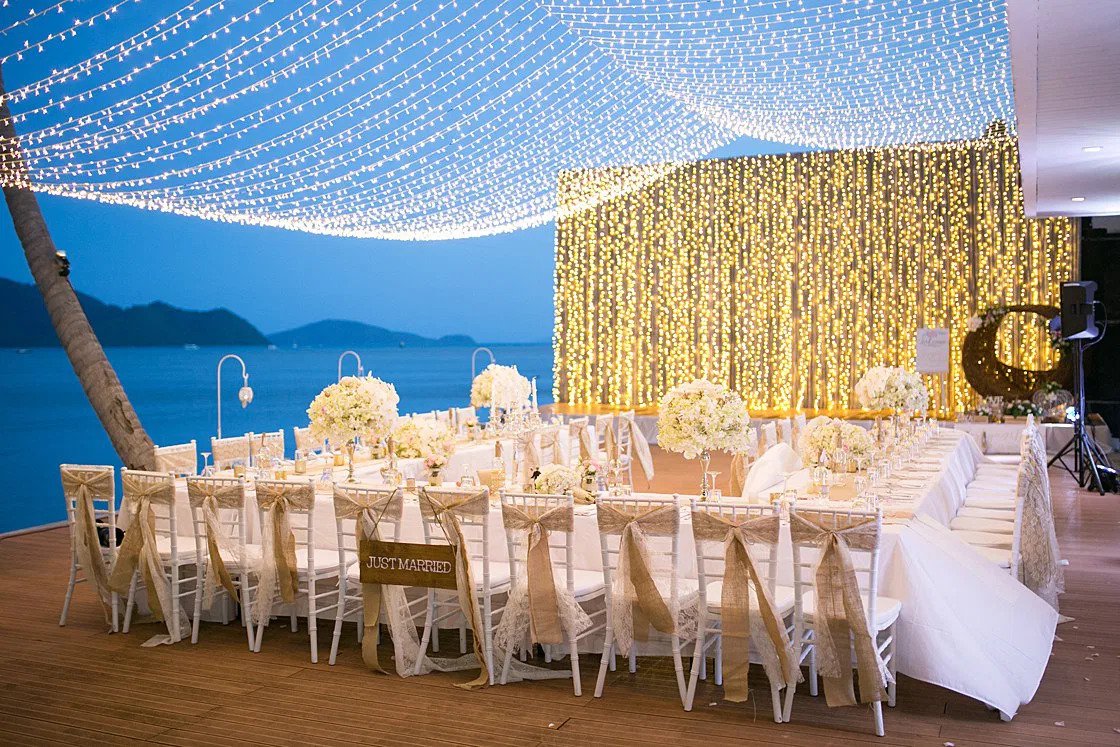 The incredible efforts of Mark Wedding planners will help you make your dream wedding come true.
MARKWEDDING , India's best wedding planner in Mumbai is one of the most renowned wedding planners which aims to create memorable moments by blending Indian taste and tradition with contemporary touches. Their team is always there to help you in bringing your dream wedding to reality with absolutely no hassles.
The MARKWEDDING team is for those who dream of a luxurious wedding with stunning stage decors, dazzling lights, great food, music, and celebrations! Their team is always here to help you in bringing your dream wedding to reality with absolutely no hassles. With their signature styles, customized services, and versatile team members, The Mark Wedding should be your choice if you are looking for a wedding that is rooted in traditions yet contemporary in approach!
There are several wedding planners in Mumbai but what makes MARKWEDDING planners different from all of them is its quality and luxurious services. With all its dedication MARKWEDDING provides the best wedding management services so that you could enjoy your special day. The expert team of MARKWEDDING is highly professional and offers a responsible duty for perfection. The MARKWEDDING planner team with great ideas turns the event luxurious in every possible way to make your event, the dream wedding. The best services of MARKWEDDING provide not only to impresses the clients but all the guests as well, and they cherish your charismatic wedding event life-long.
MARKWEDDING is different from others as it provides extraordinary management services to our clients and fulfills what you exactly want in a better way. MARKWEDDING also provides fresh ideas, innovative styling, and creative inputs to pull your dream wedding together! From helping you find your perfect venue to managing all your vendors, creating your overall wedding style to designing your floral designs and décor, selecting cuisine to the station
every design they take care of it all!. From a wedding in India or destination wedding across the world MARKWEDDING provide with best facilities and services and will surely impress you and make your event a memorable one Whether you want to have an intimate gathering or an extravagant wedding, the MARKWEDDING assists you till the last moment to plan your big day in a way that reflects your style.
MARKWEDDING Planners has attained this position of being one of the best wedding planning companies in India in a very short span of time. Each and everything starting from the structure of the wedding, until it ends is conceptualized and then executed. MARKWEDDING Planners has an in house production facility team which makes sure of the quality of each and every product used for the wedding, be it flowers, drapes or furniture.
So, if you want to enjoy your big day without hassle, MARKWEDDING Planners is your go-to wedding planners to make your dream wedding come true With their efficient staff and unparalleled service, they will surely sweep you off your feet!
For any Queries or Orders Mail Us at
markweddingbz@gmail.com