How can I make my wedding memorable in Dubai
Destination weddings in Dubai have skyrocketed in popularity in the last decade, and its appeal keeps growing. A

destination wedding in Dubai

can certainly help your day stand out from the pack. When you take your wedding to a special destination, you automatically make it unique and memorable.
For destination weddings, Dubai, Abu Dhabi, are growing in popularity. Is it the sun-sea-sand charm or the myriad of cultures that meet in this exotic land?
Dubai is a great place for themed desert weddings, luxurious weddings, and beach weddings. The weather is usually always sunny, the city offers lots of activities for guests, and if you have friends and family across the globe, Dubai is centrally located.
Weddings are not just an event for those involved, it is a unique experience carefully put together and tailor-made for guests. With Dubai being one of the leading tourist destination in the world,

MARKWEDDING

will organize your wedding to perfection giving you the comfort of home in a new destination. The city's

Emirates Palace

, are sure to offer your guests an unforgettable destination wedding experience.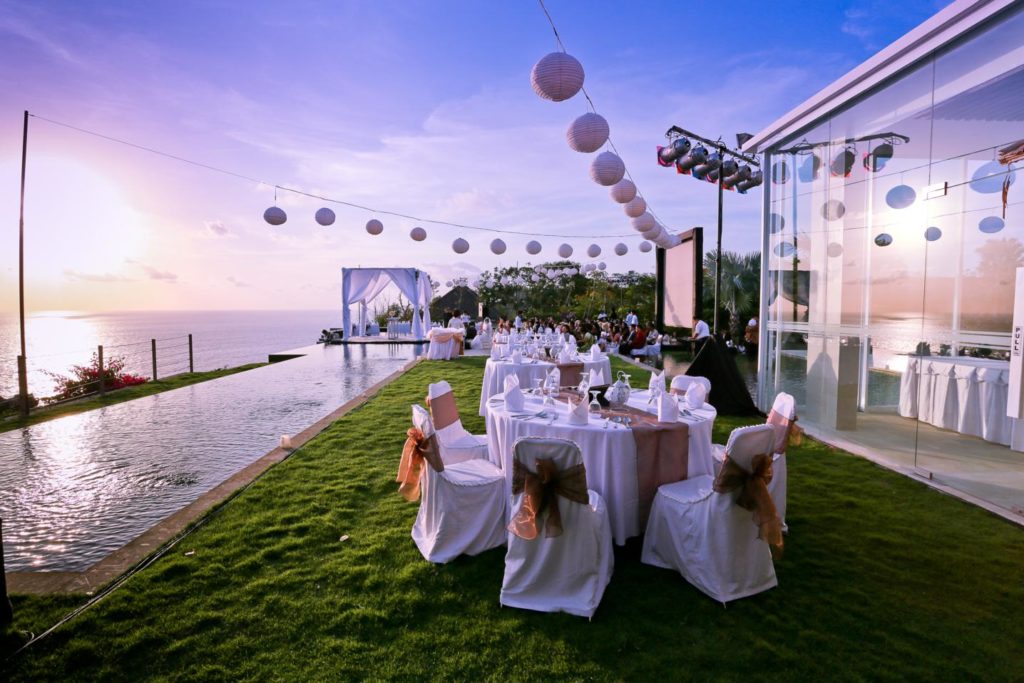 Best time to plan a destination wedding in Dubai
Dubai offers perfect weather to host a wedding or event between October to May. So if you are planning to host a destination wedding in Dubai save your date in between of these months. Dubai is really hot and humid in summer, summers can be inconvenient for the guests who are coming all the way to attend your unique destination wedding in Dubai also for the wedding couple and their families. In summer months you cannot opt for a private beach or outdoor wedding venue for the wedding ceremony. If you are choosing Dubai as your dream destination choose the wedding date wisely.
Wedding planner Dubai and wedding Arrangements
Making arrangements for a destination wedding is a neck-breaking task. To arrange everything in detail, wedding arrangements, venue, décor, shopping, theme decision, invitation cards, making guests list and much more work dealing with wedding vendors, decorators, and caterers. You need professional assistance and if a wedding is in overseas then the responsibility is more. MARKWEDDING understands your dreams, visualize them and put every single effort to turn into them in reality.
WEDDING ENTERTAINMENT
Choosing the proper entertainment for your exquisite wedding in Dubai
One of the most emotional parts of a wedding party is the moment when the newly-married couple shares the well-known "first dance". This shows the unification between husband and wife, and also the opening of the dance floor for the rest of the night's entertainment. MARKWEDDING planners can help you make this moment as special and exclusive as possible, by training couples how to dance step, rumba, oriental or even country style, depending on your desires and also wedding theme. Besides taking the stress out of your first dance, our we can accomplish your wedding entertainment wishes with a wide range of talented entertainers.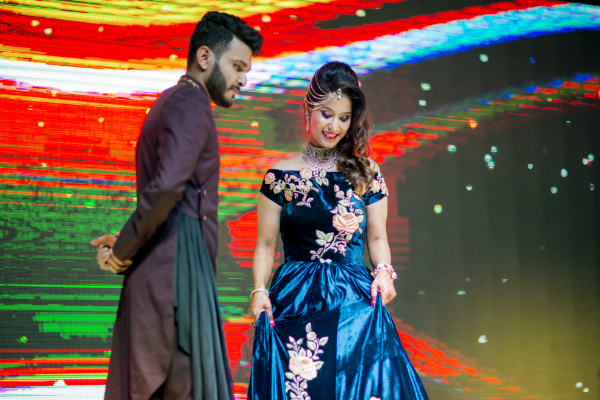 We can recommend you live bands, comedians, professional dancers and even fire artists, adding brightness and pleasure to your wedding reception. You can celebrate your big day with the extravagance of highly-trained, qualified entertainers.
Hire a live band for your wedding in Dubai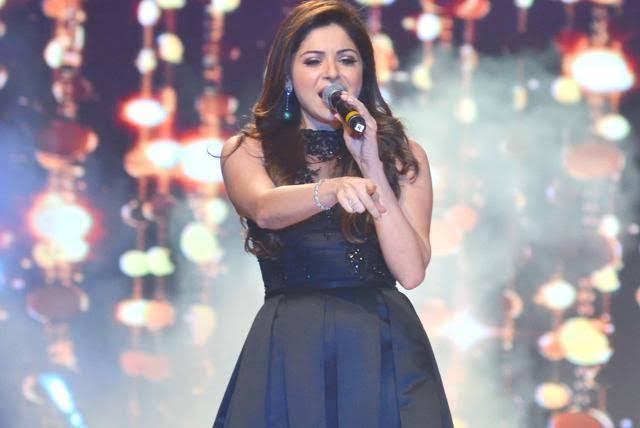 Exquisite ceremonies in Dubai need extra attention to every detail, so why not try something different for your guests? You can turn the beautiful event into an unforgettable one by offering a live session music. There are numerous cover bands in Dubai from which you can choose in accordance to your taste in music and the specific wedding theme. For instance, if your event reminds of the glorious '80s, you might want to search for a music band which knows the entire repertoire of outstanding hits of that period, including the one hit wonders. Our wedding event planner in Dubai will book some auditions for you to choose what's best for your ceremony and for your friends invited. As a tip, you might want to consider having a varied playlist which can contain the nowadays hits and also the ones that made history. Talk to the chosen live music band and see how you can manage the music according to your requests.
DJ for your wedding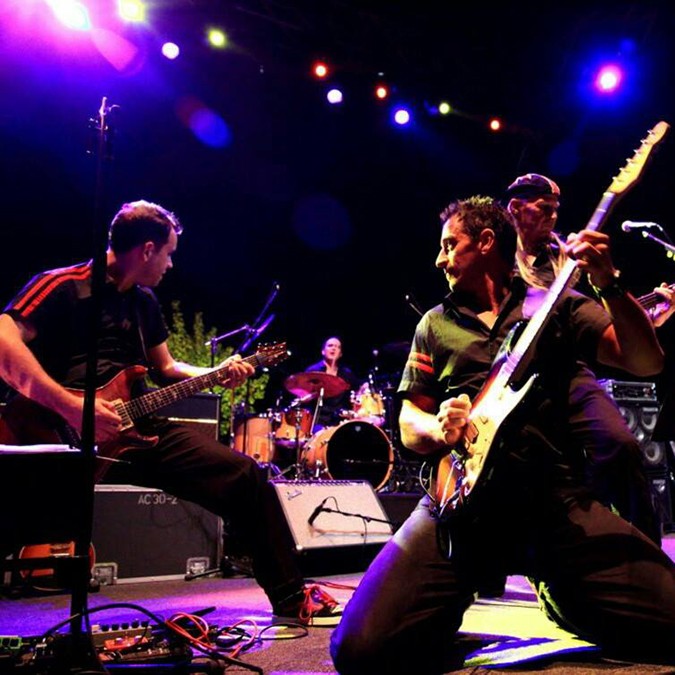 Even though a live music band is already on your list, you might want to focus your attention on hiring a DJ who can also heat up the atmosphere at your wedding in Dubai. While the live band can impress the public with oldies but goldies, your DJ can transform the party into a more present one, especially if you want to please everyone with a different kind of music. All you need to do is press play on your special requirements and let the DJ in charge of the excellent mood of your family and friends gathered at your wedding in Dubai.
Photo Session for bride and groom friends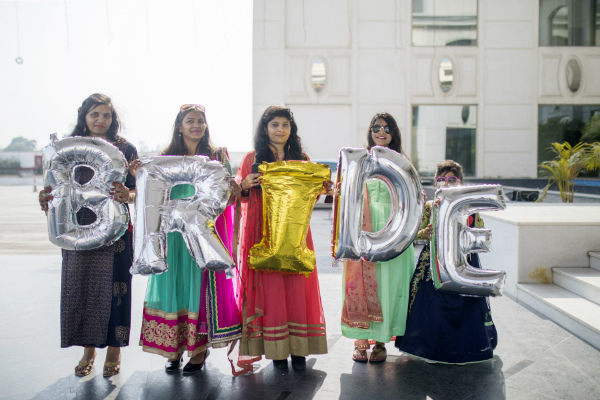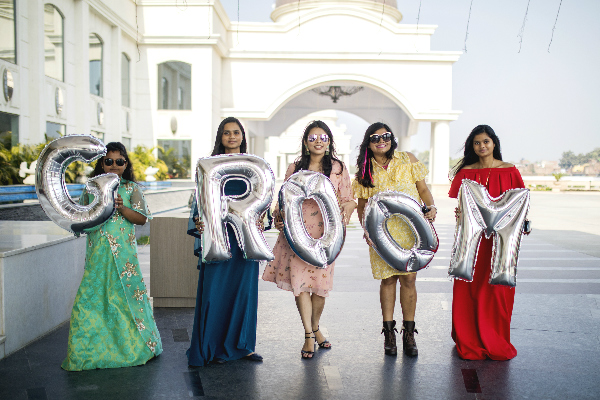 Something good happens, you call your best friend to tell them. Something bad happens, you call to share with them. You want to go for shopping, they're first on your mind to ask. You want to convince your parents for a week long vacay, you make them speak to your bestie and you're good to go! And that's precisely why best friends are special.
So, when you get hitched, why not have a fabulous photo shoot with your closest buddies because even though you've found a partner, you still need your friends!
Designing special cuisine from India
Now everything is done about Entertainment and wondering what is on the platter for you? Well, worry not! MARKWEDDING are here for you. The Indian cuisine will only leave you craving for more.Whether a foodie or not, you just can't ignore the luscious flavors that Indian cuisine has in store for you. Take a look at all the gastronomical delights that will make your stomach growl with hunger.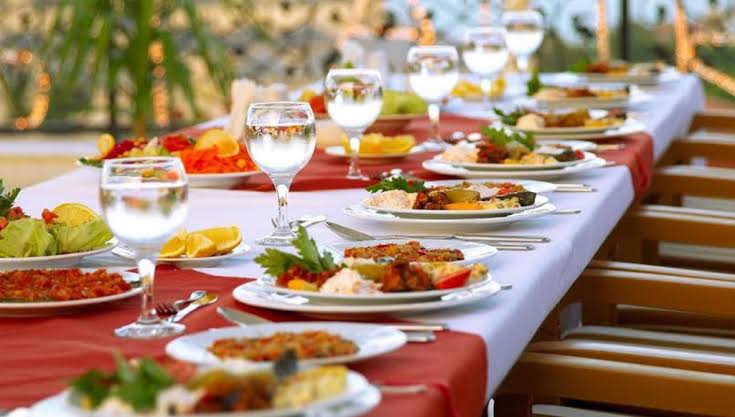 Grand entry of Couple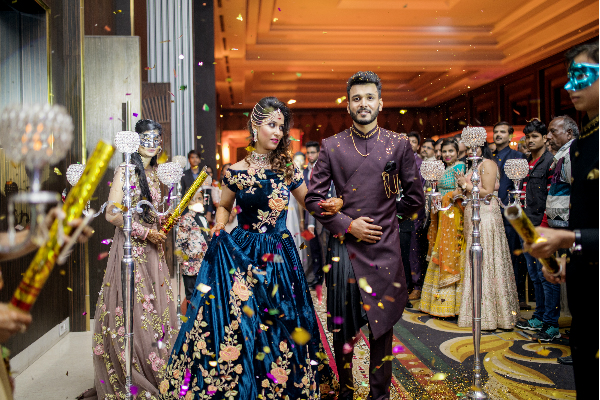 A reception party holds a very important place in a couple's life. It is their first appearance as husband and wife. It is the time when you can show the world your couple style. Such an important occasion deserves a grand entry. A little sparkle is what we all want in our lives.
So,

Priyancka of MARKWEDDING

have many great ideas for the grand reception entry that you can choose from. Which will become a part of your beautiful wedding experience.