Destination Wedding Planner in Udaipur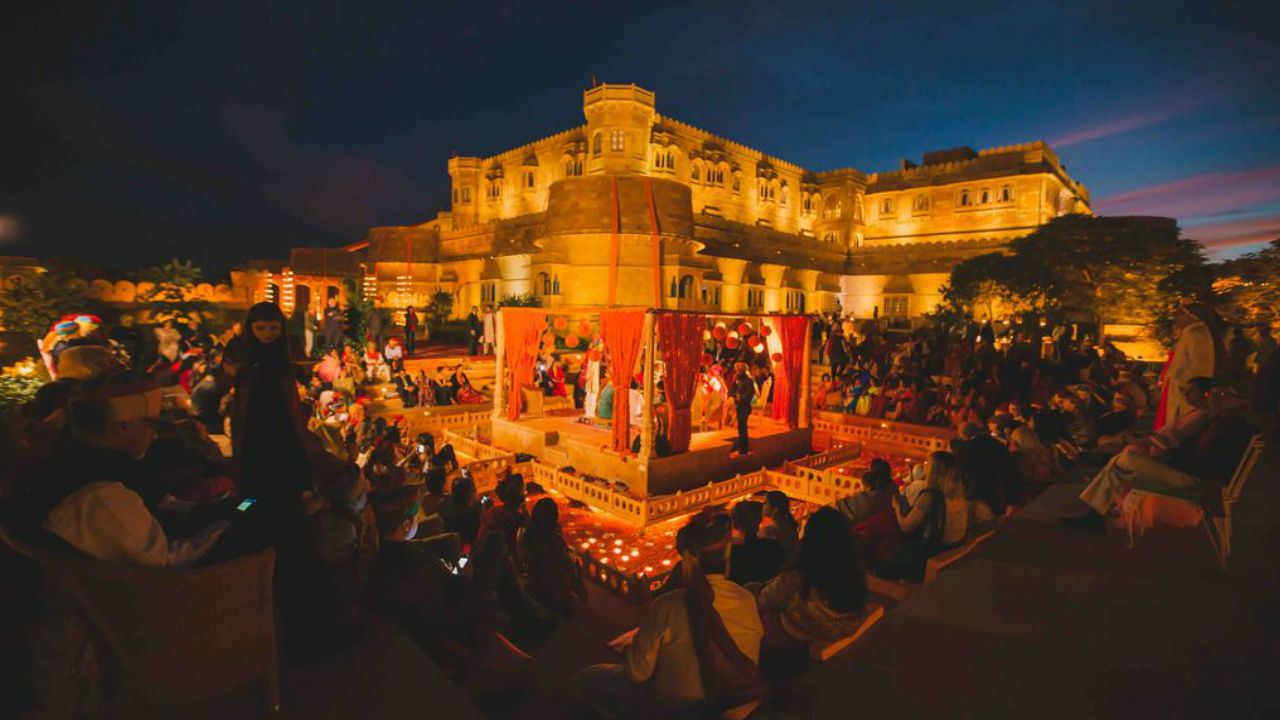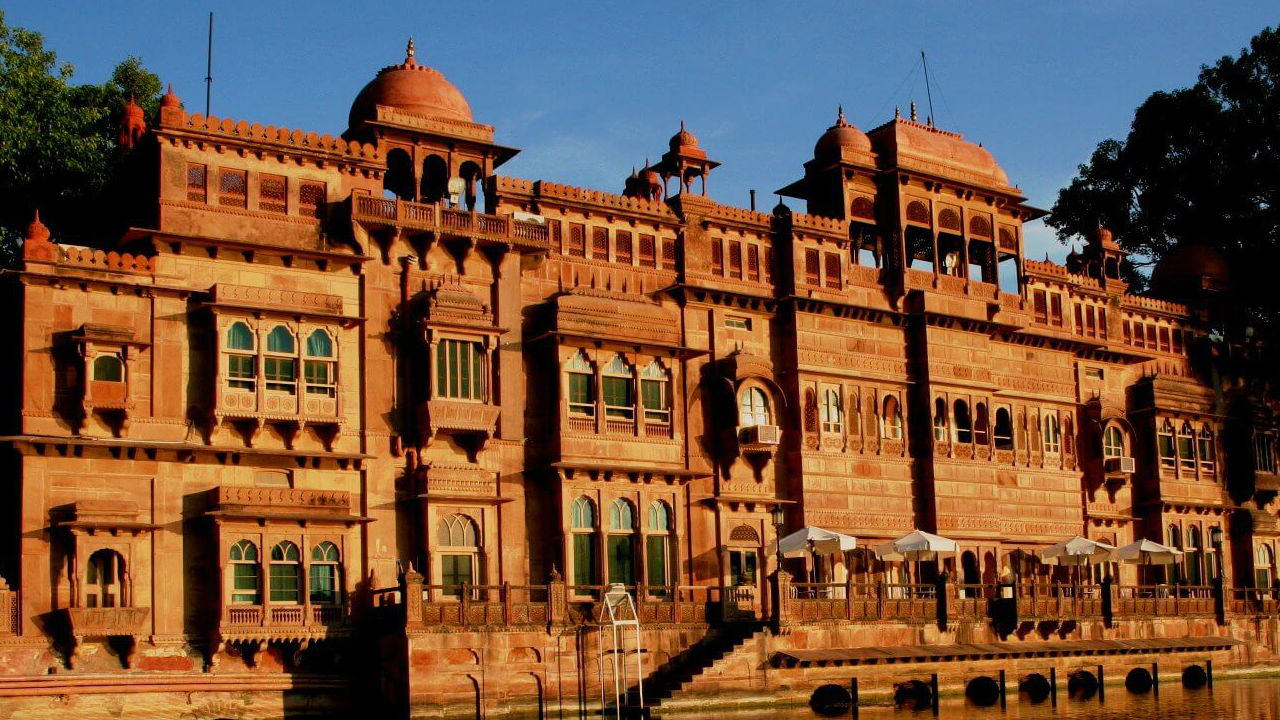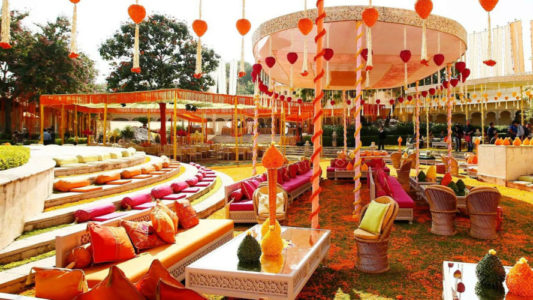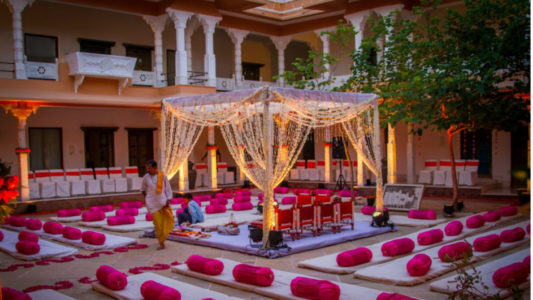 Looking for Destination Wedding Planner in Udaipur?
Mark Weddings are here to plan your Royal Destination Wedding- around majestic forts and royal palaces, surrounded by lakes where the water glistens like pearls, making your best moment more memorable by capturing it in one of the royal palaces Udaipur.
which are away from the bustling city life.
The magnificence of these forts and palaces, and the luxurious aura of the hotels make your royal destination wedding in Udaipur a classy affair for everyone to cherish throughout!
Udaipur is well connected to the international airports of Delhi and Mumbai, and is situated in close proximity to Gujarat.
" The royal charm and grandeur of the wedding places in Udaipur proves to be the perfect backdrop for your wedding pictures! "
We have some of the palaces which will increase the beauty of your ceremony.
---

The Oberoi Udai Vilas:

Set 2km away from the city, the Oberoi Udai Vilas benefits you with an amazing view of Lake Pichola. The place offers you luxurious space and huge gardens and pool. You can experience royalty here in the huge and luxurious villa.
---

The Leela palace Udaipur:

The perfect example of luxury meeting royalty. The Leela palace will offer you enough space to host your various wedding events. It's the only modern palace hotel near Lake Pichola that'll offer you royal wedding experience.
---

Trident:

Located at the banks of the Pichola lake, it is spread over 43 acres of land. The hotel gives you a peaceful and serene view for your wedding.
---


 Chunda Palace :

Situated near the Oberoi Udai Vilas,The palace that    offers you the city palace view along with Lake Pichola and mountain view. It has a heritage architecture in the modern days. The terrace is the best place for hosting one or two ceremonies of the wedding.
---
Cost of Planning a Wedding in Udaipur
COST OF PLANNING A WEDDING IN UDAIPUR Out of ten wedding queries we receive, at least six wish to tie