MarkWedding, India's best wedding planner in Mumbai
MarkWedding, India's best wedding planner in Mumbai
Are you tying the knot soon? Now that you've found your forever love and are all set to get married, the entire process of arranging the venue, food, decor for that *perfect wedding* will probably be the only damper in your happily ever after. Also, no matter how early you begin the process, the number of things to be done can be super overwhelming. A bride should focus on other things rather than the tiny details. So, to let you have that perfect wedding without sweating too much, then MARKWEDDING is India's best wedding planner in Mumbai
MARKWEDDING

, India's best wedding planner in Mumbai is one of the most renowned wedding planners which aims to create memorable moments by blending Indian taste and tradition with contemporary touches. Their team is always there to help you in bringing your dream wedding to reality with absolutely no hassles.
The

MARKWEDDING

 team is for those who dream of a luxurious wedding with stunning stage decors, dazzling lights, great food, music, and celebrations! Their team is always here to help you in bringing your dream wedding to reality with absolutely no hassles. With their signature styles, customized services, and versatile team members, The 

MARKWEDDING

 should be your choice if you are looking for a wedding that is rooted in traditions yet contemporary in approach!
MARKWEDDING

  believes in taking care of every minuscule detail behind the scenes so you can soak in the magnificence of the day, hang with your families and friends, and quite simply have the time of your lives. Their ethos is to be there throughout the process as your advisor, your friend and, often, as a part of your family!
True to its name,

MARKWEDDING

 organizes everything up to the mark. Your wedding planning is not only for your personal liking, but it also sets the tone for your entire wedding. When your guests walk into the wedding, they should instantly feel the vibe that you are aiming for. The incredible efforts of

MARKWEDDING

planners help you attain maximum personal satisfaction. There are several wedding planners in Mumbai but what makes

MARKWEDDING

 planners different from all of them is its quality and luxurious services. With all its dedication

MARKWEDDING

provides the best wedding management services so that you could enjoy your special day. The expert team of

MARKWEDDING

 is highly professional and offers a responsible duty for perfection. The

MARKWEDDING

planner team with great ideas turns the event luxurious in every possible way to make your event, the dream wedding. The best services of 

MARKWEDDING

 provide not only to impresses the clients but all the guests as well, and they cherish your charismatic wedding event life-long.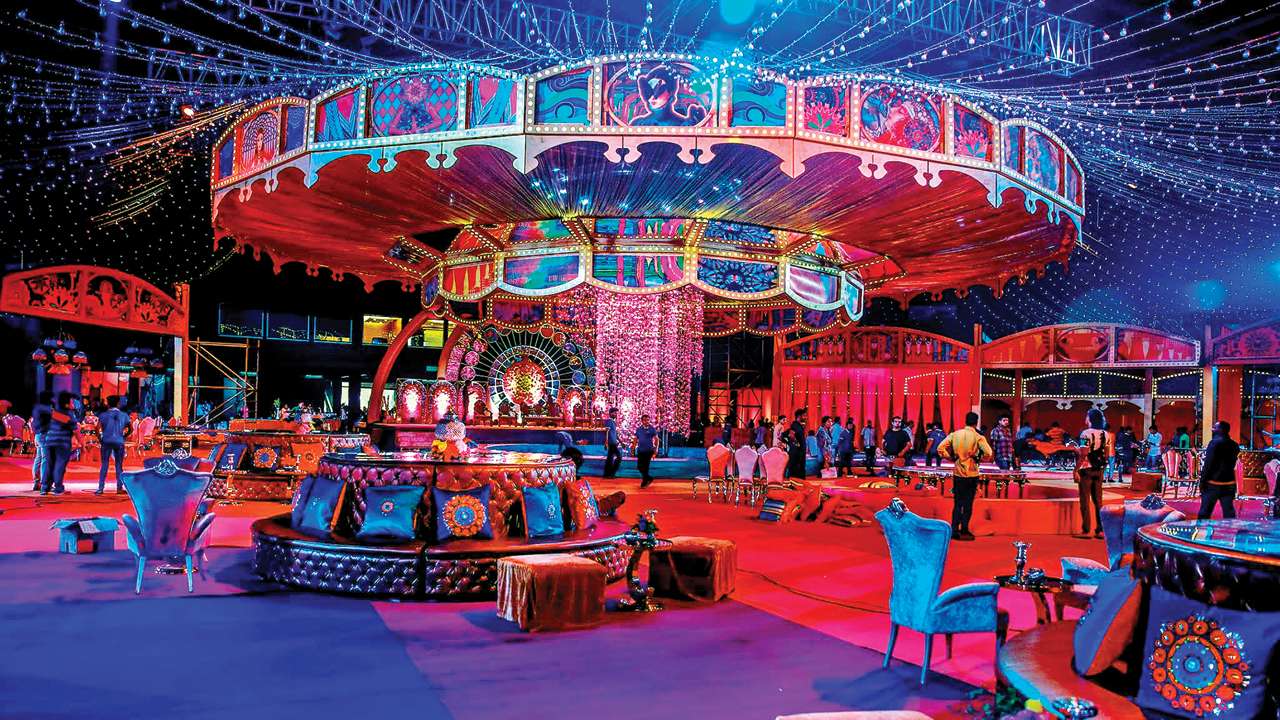 The Mark Wedding planner in Mumbai, India gives you the various services one looks for. Here's the various list of services provided by MarkWedding.
1) CREATING THE ATMOSPHERE
2) ADDING YOUR UNIQUE TOUCH
Not all wedding planners provide the same opportunities for you to highlight your personality.

MARKWEDDING

 planner adds a unique touch to your wedding experience to make your big fat day the most remembering one.
3) Benefits for hiring Mark Wedding Planner
There are several rituals and events taking place at an Indian marriage, to take care of every single thing is difficult and hectic. Handling everything on your own makes you exhausted in your family event. And hiring an event planner provides you with all the ease from these hurdles. Below are the benefits which will compel you to hire 

MARKWEDDING

 planners as the marriage planners for your marriage
●

MARKWEDDING

 will manage all your event including all the rituals and their preparation.
● From catering, entertainment, venue, music, decor, hospitality, etc. function
organizers take care of everything
●

MARKWEDDING

 Also, provide entertainment services for every group of age and do not
let your guests left out at any moment.
● Wedding planners let you enjoy your function without any hassle and rush.
● You will get the best results in less investment and the entire event will impress one
and all.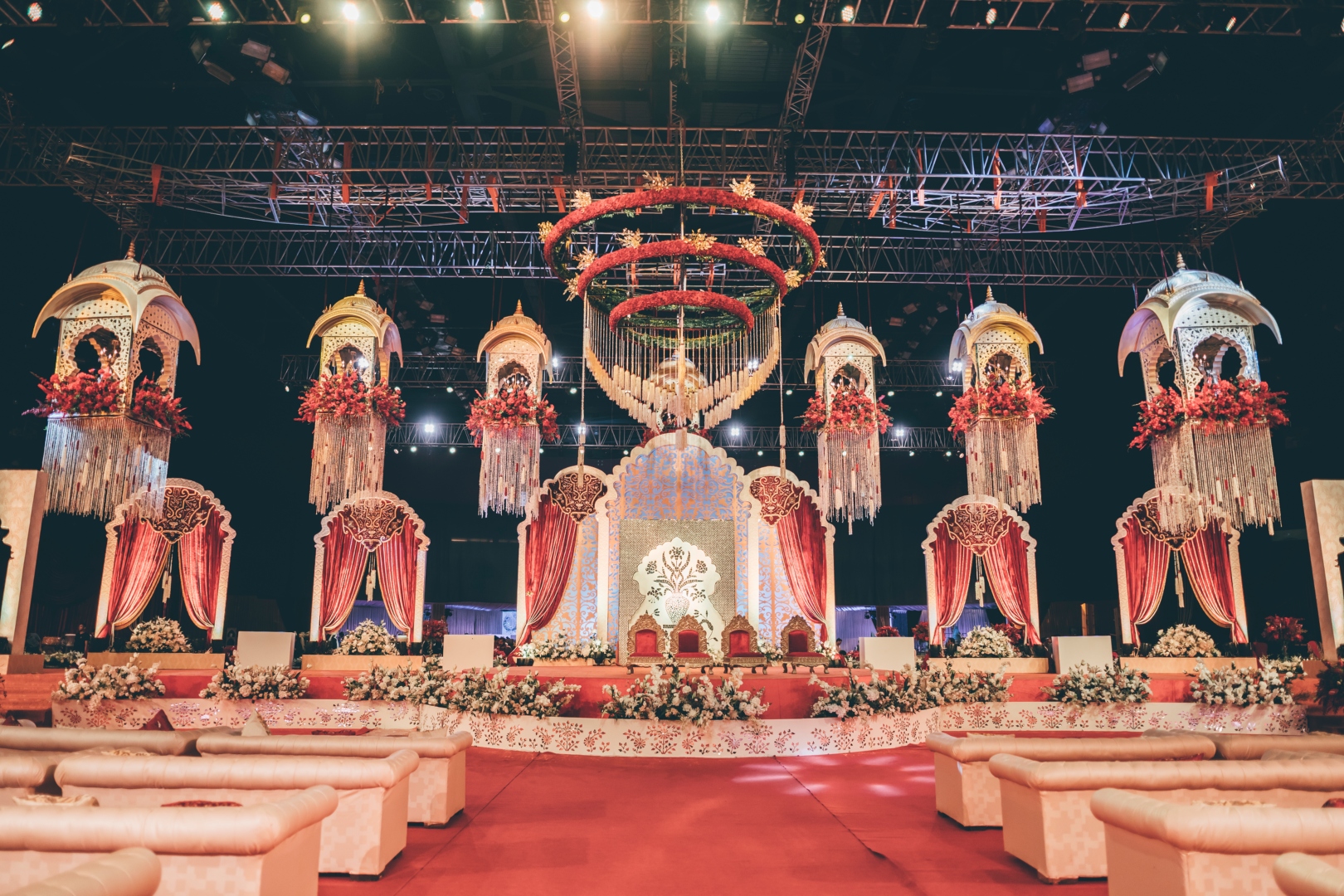 For any Queries or Orders Mail Us at
markweddingbz@gmail.com