Trotted new fabrication and trendy colours for 2020 brides - Indian Wedding
As much as we love the warmer summer months for their bright wedding colors and cheery accents, fall brings in dreamy, rich hues. Romance and coziness seemingly fall right in line with the shift in seasons and may be why so many of us dream of a fall wedding.
MARKWEDDING

are the

wedding planners

from Mumbai famous for

Royal weddings

and

Destination weddings

. Priyancka is here with a new concept of wedding in 2020, that is "Trotted new fabrication and pastel colour theme wedding for 2020 couples". You must be excited to know more about this new theme. So read the full article to know the details of the theme.
With the help of a theme a wedding ceremony can be made more special and memorable. This is because you blend the elating reality with wild fantasy. The concept is quite popular in the West and has managed to lure couples from India as well. Moreover, fabrication in pastel shades theme weddings are more appealing both for the guests and the host, as they experience something unconventional keeping the traditional values intact.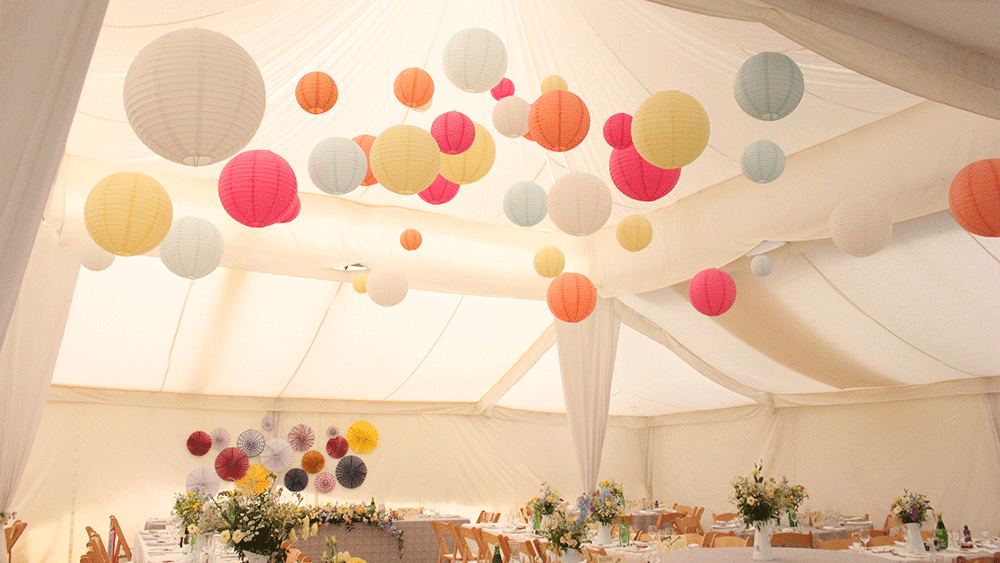 The stage looked scintillating drenched in peach and complimented by the greens, amongst the shaft of light from the chandeliers, giving it a fantasy and dreamy look!
Keeping the whole theme of rustic yet royal, the bar was constructed with an arch that was accentuated with the chandeliers and leaves. MARKWEDDING took its décor a notch up with this wedding, by mixing themes which were contrasting but executing it in such a way that they instead complimented each other.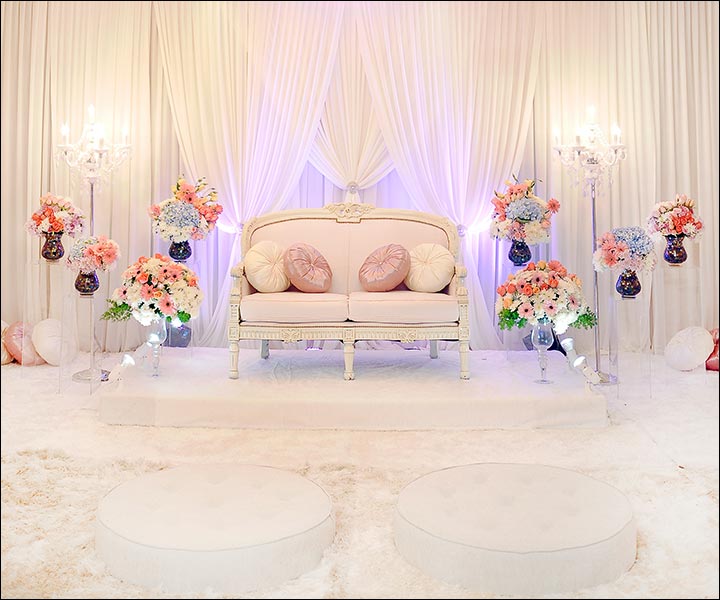 Pastel shades are trending not just for the brides, but for grooms as well
Who says that grooms are supposed to stick to the basic red sherwanis or the traditional outfit sets? These days modern grooms are ditching the traditional old-fashioned styles and opting for pastel outfits instead, which add bling to the wedding. Nowadays not only the brides but grooms too have grown into making different choices and take the pain to actually choose outfits after a lot of contemplation.
Pastel hues have taken over almost everything starting from outfits, decoration, invites, favours and whatnot. Moreover, even the colour codes at the wedding have started to be pastel outfits as these shades have a modern touch and a bright effect, making the whole place lit. You can also choose to go for colour-coordinated outfits with the bride and completely rock the wedding.
Want some ideas for your 2020 fall wedding? MARKWEDDING got a new collection of favorite fall color palettes to inspire.
Emerald Green

&

Blue


Whether you love a navy blue or a true blue, the popular suit color for guys has never looked better than contrasted with emerald green. It's rich saturated, can be paired with numerous accent colors, and deviates away from the classic fall option, burgundy.
Navy Blue

&

Slate Grey


The perfect palette for a classically styled fall wedding. Rich blue favors grey, looking sophisticated and elegant. Consider adding a shade of peach for a little burst of color.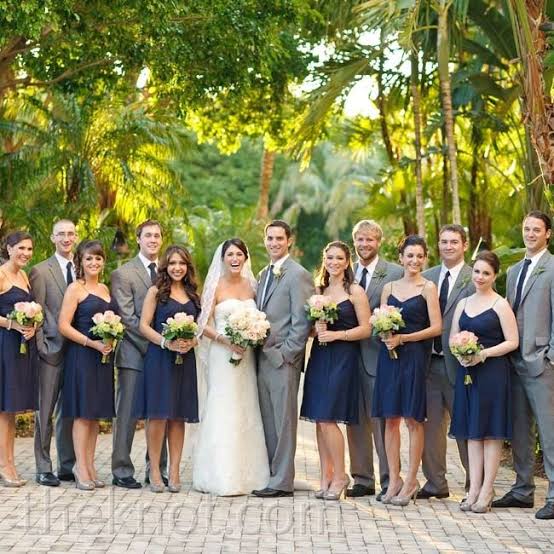 Cranberry

&

Sage Green


A unique take on the traditional fall color scheme, this palette is still warm and inviting, not to mention extremely complimentary. We think your wedding party will thank you for picking these hues!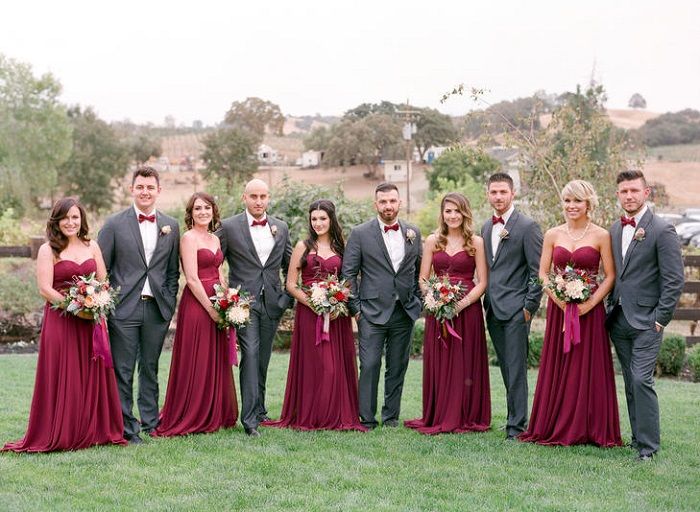 Sunflower Yellow

&

Ruby Red


One of the most popular color palettes out there for fall undoubtedly, sunflower yellow and ruby red says fall harvest and cues those cozy, sentimental feelings of the season. We love these colors for a rustic fall theme! Bring the palette up to date with the addition of pale pink, shades of coral or lighter greens.
Ivory

&

Burgundy


Love the thought of your bridesmaids wearing ivory or white with you on the big day? The trend is forever modern and elegant. Invite in the autumn season with a pop of burgundy.