Wedding is a most important phase in one's life and everyone dream about it since they're even young to get married. Growing up viewing different weddings in our families and friends where we share our culture and open up to new rituals, we know wedding is about two people taking a vow to stay together. That vow hold so much of significance that we give away all of it to make that single day memorable. Everyone wants to get married in a different way. If you're one of those who wants to get married like a Prince or Princess, Jodhpur does not fall short of Royal places that offers enchanting views. Jodhpur also known as the blue city for the blue house has a marked Rajputana history. A lot of people travel to Jodhpur to tie the knot under the blue skies and shades of golden sands.
Following are the names of beautiful places in Jodhpur that we have short listed just for you.
---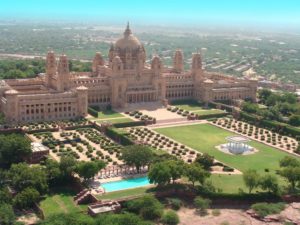 Ummaid Bhavan palace: Ummaid Bhavan palace is located at the Chittar hill which is the highest point in the whole city. It makes one feel royal from head to toe.This palace offers breathtaking views as it is set at the top of the city. Not just the erxterior and the location of the place, The interiors too offer an extravaganza look that makes the couple and the guests feel royal.
---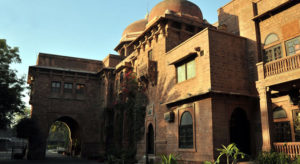 Ranbaka Palace: Ranbaka palace has a historic jodhana courtyard with 90 huge rooms spread across. The palace offers a pleasant view from everywhere be it garden, rooftops or poolside.
---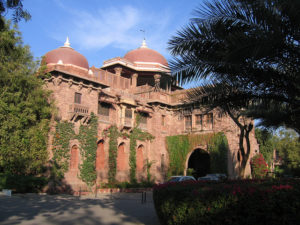 The Ajit Bhawan: Ajit Bhawan palace is India's first heritage hotel nestled in the blue city. It offers the best style and elegance to its guest along with the service. Ajit Bhawan is known as the iconic heritage hotel in the world. If you wed in this hotel you'll surely feel as a King getting married in his palace that is beautifully decorated in the royal Rajputana style.
---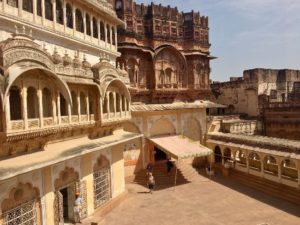 The Mehrangarh Fort: The Meherangarh fort stands atop a 100ft hill which is very impressive. Once the walls of this huge fort are lit, your eyes wouldn't believe it's happening here. It seems all magical and peaceful. You'd surely want to see every part of the fort and you and your guest would always keep the memory as the happy one.
---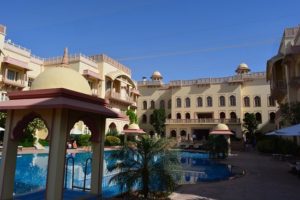 Vivanta by Taj -Jodhpur : Well when you plan for a royal dream wedding and you also can't give up on the luxurious life, here's the best option for you. Vivanta by Taj offers a pleasant stay and the staff here will make sure that you and your guests are comfortable. These places have been decided by our team to get you the best options and also solve your problem in choosing a destination for wedding. The blue city which is approx 156 miles away from the "city of lakes"- Udaipur, offers you a varied number of places to get yourself a royal and jazzy wedding.
---